The real breakthroughs won't come from the current blockchain solutions, they will come from companies like Liquineq who provide global payment and banking solutions. Liquineq AG is building the new money superhighway.
Despite all the crypto hype, Liquineq AG has the potential to materially revolutionize how money is moved around the world. Their innovative blockchain technology + unique business model are a winning combination.
I expect Liquineq AG, with support from their advisors who have vast experience at Visa, PayPal and the Federal Reserve, to drive dramatic changes in the way payments and banking work around the world.
For the banking and financial services industry, we need a much faster, truly secure, and higher capacity Blockchain platform to build the future. Liquineq has already created this solution and will deploy it for critical banking products and processes.
Liquineq
Shaping The Future of Banking

Liquineq is a ERC2X-based financial software to be used by banks and other financial institutions. It shall enable real-time, peer-to-peer value exchange and payment services across borders and other silos, and between fiat money, other asset classes, and decentralized currencies. It's designed to enable financial inclusion and partnering with existing banking institutions, access will be made available to everyone via the Liquineq network.
Customers can set up and fund an account with a bank using Liquineq in minutes  by simply downloading the Liquineq mobile wallet and answering a few simple questions.  Also linked to the wallet are debit cards, allowing instant access to funds deposited with a bank.
Performance
Enhanced-performance multi-asset multi-tier demarcated blockchain that can globally exchange value via a utility token called Liquideum
Security
Built into the Liquineq network and every transfer is integral KYC and AML technology
Partnerships
Liquineq partners with banking solutions to provide a Local blockchain-based solution.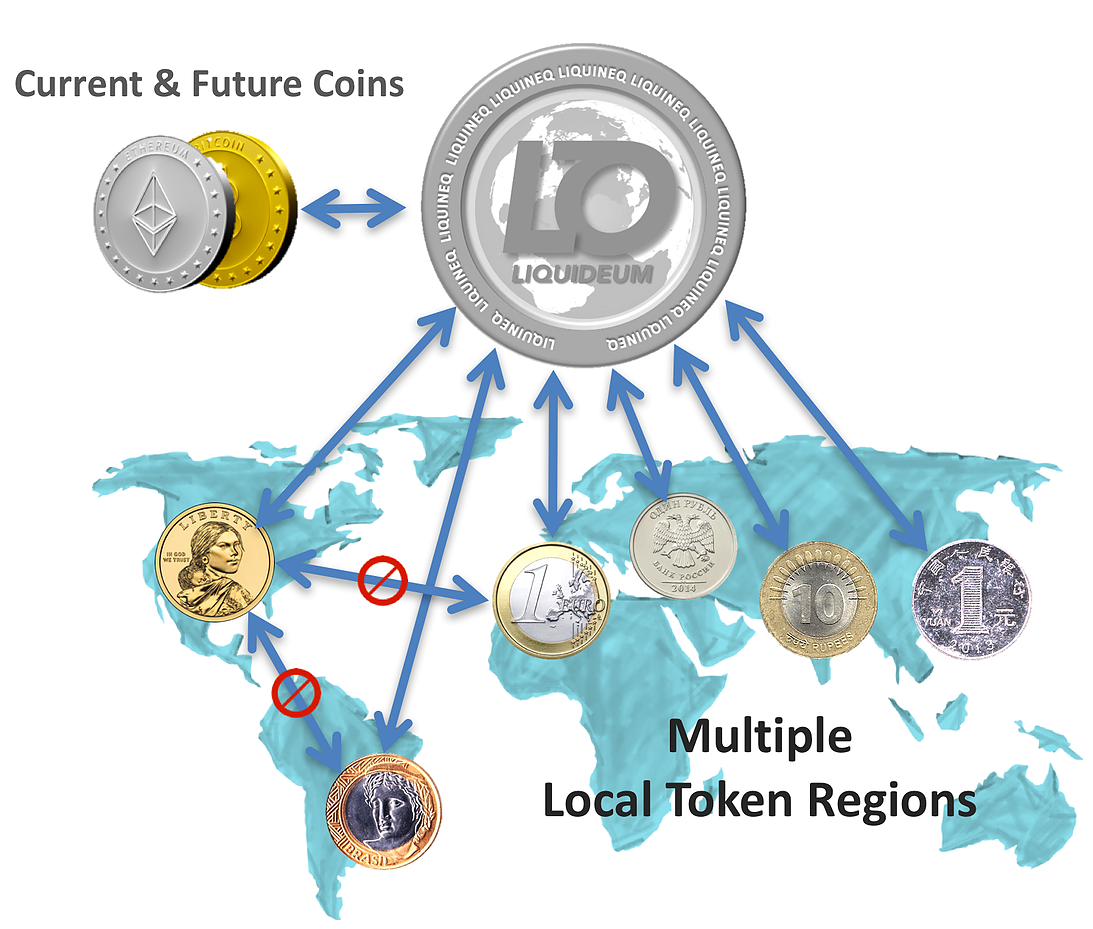 Liquideum Global Tokens
Generated token
Limited minting
Value determined by the market
Utility token to move funds
Liquideum Local Tokens
Generated token
Minted when funds deposited
Retired when funds removed
Value fixed to local currency
Funds stored by partner banks
Accessible by mobile wallet and API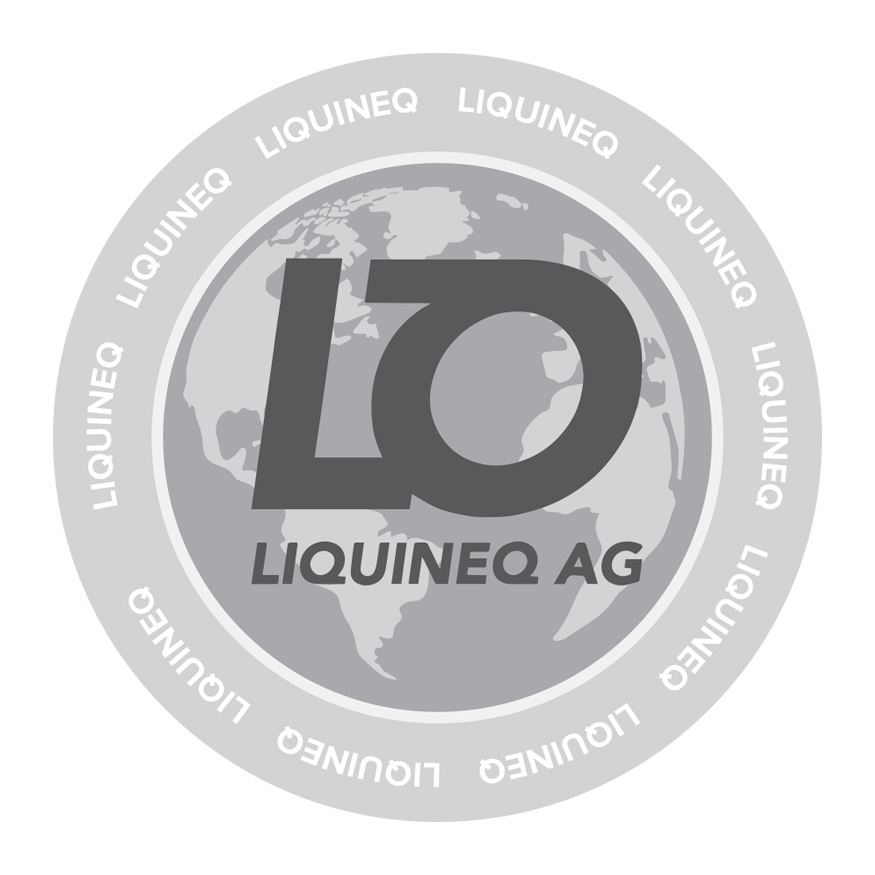 Blockfusion
Blockfusion, our
Secret Sauce
Multiple blockchains for global and local payments​

Patents pending – 25 unique claims (and counting)

Local banking partner manages solution with local currency and funds held by the partner bank​

Instant wallet-to-wallet transfer – locally and globally​

Multiple currencies in the same wallet​

End-to-End KYC coverage

Mobile-centric application with APIs and desktop support

Projected to be over 5,000 times faster than Bitcoin

Advanced anti-fragile security model

Replaceable tokens if lost or stolen